Warning
: preg_match() [
function.preg-match
]: Compilation failed: invalid range in character class at offset 4 in
/var/www/kristinakorsholm.com/public_html/wp-content/plugins/lightbox-plus/classes/shd.class.php
on line
1384
Warning
: preg_match_all() [
function.preg-match-all
]: Compilation failed: invalid range in character class at offset 4 in
/var/www/kristinakorsholm.com/public_html/wp-content/plugins/lightbox-plus/classes/shd.class.php
on line
700
Warning
: Invalid argument supplied for foreach() in
/var/www/kristinakorsholm.com/public_html/wp-content/plugins/lightbox-plus/classes/shd.class.php
on line
707
Warning
: preg_match_all() [
function.preg-match-all
]: Compilation failed: invalid range in character class at offset 4 in
/var/www/kristinakorsholm.com/public_html/wp-content/plugins/lightbox-plus/classes/shd.class.php
on line
700
Warning
: Invalid argument supplied for foreach() in
/var/www/kristinakorsholm.com/public_html/wp-content/plugins/lightbox-plus/classes/shd.class.php
on line
707

Kristina Korsholm
Kristina is born in Elsinore, Denmark, the native town of Hamlet, but has spent most of her life exploring the world in her work as a model, actress, writer and entrepreneur. She has a degree in Film & Media from Copenhagen University, a journalism degree from University of Stockholm, a semester studying directing and acting at UCLA as well as a degree from Ophelia Acting Studio in Copenhagen and the William Esper Acting Studio in New York.
Actress & Model
Kristina is known as an actress and international model. She has appeared in numerous high profile magazines, newspapers and style blogs around the world. Vogue Italia, NYC Night Magazine, Night Italia, US FOX News Style section, Bazaar, Costume and Rock'n'Roll People Magazine to name a few, and her popularity has led to several international campaigns such as Uniqlo, Hasselblad, GOSH! Beauty, and European Culture Jeans. Kristina has graduated from Ophelia Acting Studio in Copenhagen and the William Esper Studio in NYC. Kristina is a European style icon and Bazaar Magazine named her "The Danish It-Girl", followed up by Cosmopolitan Magazine when they nominated her "Globetrotter of the Year" in their "Fearless Female Awards". Her acting career is taking off internationally at the moment. Latest Kristina appeared in the Danish / German / Belgian produced drama series"The Team" 2015 as a series regular, where she harvested a very positive feed back from critics as well as the public. She is currently filming Daughter Cell, a documentary about her and her father, produced by the world acclaimed production company Danish Documentary.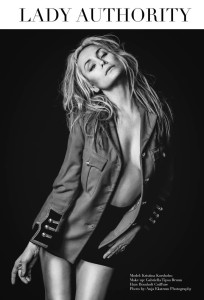 Entrepreneur & Business Leader
At age 25, midst writing her MA thesis in Film, Kristina was headhunted to become Danish CEO and national manager of SPALT PR. She quit her studies to build up the agency in 2001, which quickly became one of the leading PR agencies in Scandinavia handling everything from branding, event coordination to public image, press contacts, fashion shows and boutique openings. Tommy Hilfiger, Benetton, Safilo Group and Calvin Klein watches were a few of her clients. Today she owns and runs the companies Proto ID in Copenhagen and Daughter Cell LLC in the US and when she is not filming, she still works as a strategic partner and creative director for several brands and artists. From fashion labels (Only, Object from the Bestseller group) to photographers(Henrik Sorensen Photography) to scientist centers (Fundamental Living Technology (FLinT)) planning everything from social media, public image, advertisement campaigns to exhibits as well as network parties.
Author & Photographer
Kristina has authored two books. In 2008 she was commissioned by the Danish publishers Thaning & Appel to write and provide photographs for NYC Head Over High Heels and in 2011 the US Amusedom published an updated and extended English version of the book NYC Head Over High Heels.Further, Kristina has been invited to write articles and provide photography widely across international media. From high fashion magazines like ELLE,COSTUME, COVER to newspapers (Berlingske), Swell City Guide, and her own blog to name a few. While she was studying full time at The Esper Studio in NYC she worked as the co-creator and editor in chief of Street Eye, a client publishing magazine published for Only (Bestseller) in fifteen European countries in three languages. Later, she became the editor in chief of the Los Angeles based, Blue Sky Magazine.
Movie & TV production
Aside from acting, the great love for the film media has brought, Kristina both to write, produce and direct TV shows, movies and short films. In the early part of her career, Kristina hosted two live shows every week on ZTV, the Scandinavian MTV spin-off. From Studio 54, her three episode docu-soap airing on DK4 (Danish National TV), to seven short science documentaries about artificial life and science policy, which she wrote, directed and produced. She was a producer assistant, researcher and caster on Home Sweet Home, TV2 and Wonderkids, TV2 (Danish National TV). The latter won'Best Children and Youth Program' at Copenhagen TV festival 2003. In 2014she cast an episode for So Fucking Special, DR1 (Danish National TV) and she wrote, co-directed and produced the short film Behind Perfection.Currently she is working as film director assistant to award winning documentary film director Pernille Rose Groenkjaer on her next big movie.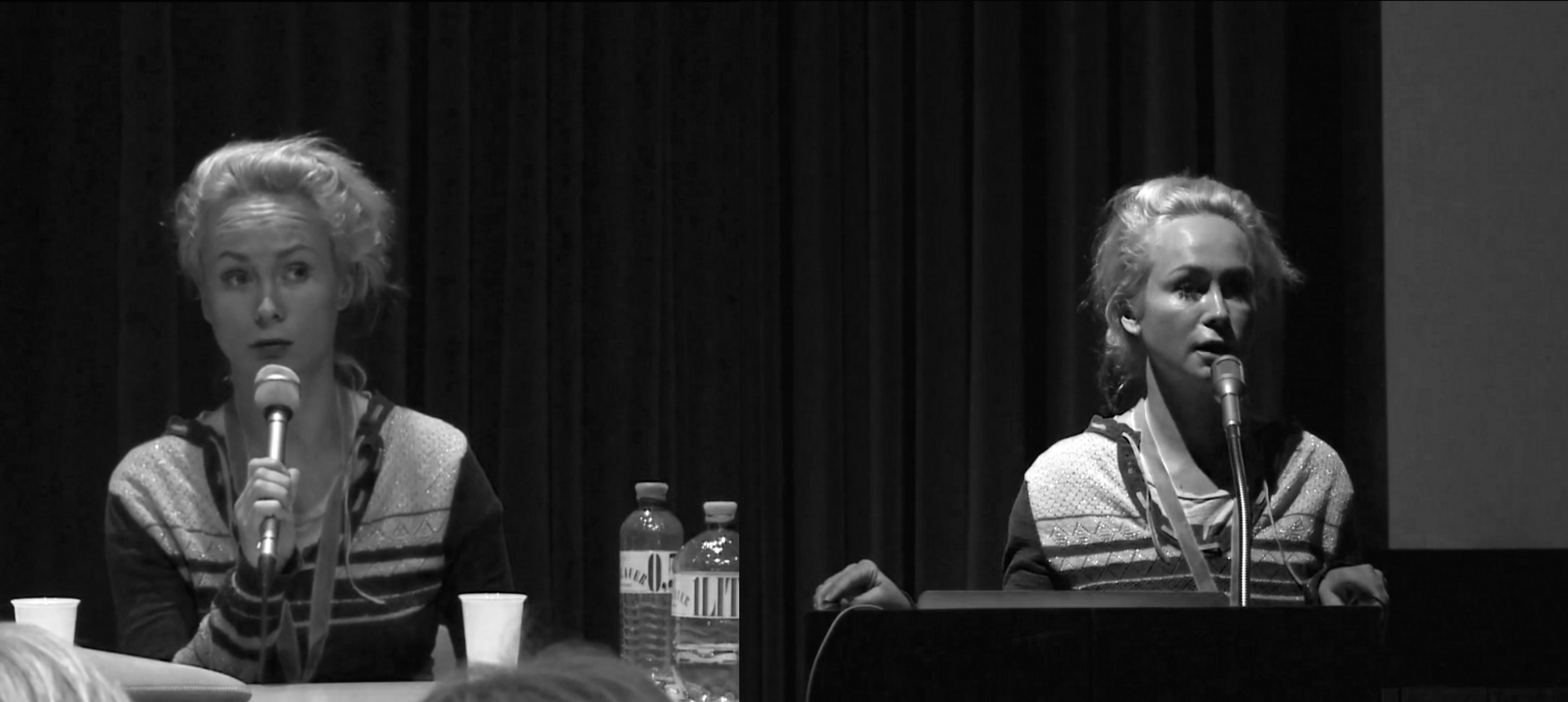 Conferences & Public Speaking
Kristina is often invited as a public speaker at conferences, film festivals, and for interviews on TV and radio. She has had several appearances on Good Morning and Good Evening Denmark, TV2 (Danish National TV). In 2014 she was on Radio 24-7 (Danish National Radio) for 1 hour talking about her new movie Daughter Cell. Same year she was invited to Vienna, Austria, at the BIO Fiction Festival to speak about her movies and science with focus on artificial life. In 2015 Kristina was invited to speak about movies as narratives at the international science meeting at the Lorentz Center in Leiden,Netherlands: An Emerging Technological and Societal Transition. Speakers at this meeting also included the Swedish Minister of Strategic Development and Nordic Corporation. In 2011 Kristina had two presentations about social media, blogging and photography at the Renaissance Weekend, Jackson Hole, USA, an inter-generational, invitation-only retreat for preeminent authorities, emerging leaders, and their families. Previous speakers include US Presidents, Oscar winners and Nobel laureates.